Food innovation startup Samiyosa is set to raise Rs 5 Crores from a group of angel investors and early-stage funds, to be used over a period of 12-15 months for franchise building, advertising and creating a strong foothold in new geographies. The funding will be used to invest massively on marketing, more on R&D of product development and franchise development across the country.
Samiyosa, a food-innovation startup founded in 2019, began its journey by introducing never-seen-before flavours and twists in the traditional age-old Indian snack, Samosa. Samiyosa created a concept of going the Subway-model for Indian Samosas.
In a Create-Your-Own-Samosa model, a person can choose whether they want the regular fried samosa or the healthier option of Baked Samosa. Similarly, they can choose their dough/base and then finally the fillings from the wide variety of options at Samiyosa outlet. Samiyosa was founded by Delhi-based entrepreneur-duo, Anshul Valecha and Ankit Valecha.
Ranging from Schezwan Noodle Samosa to Cheese Jalapeno, from desi Paneer Achari to Chocolate flavours, Samiyosa has a very wide range of products available at the outlet.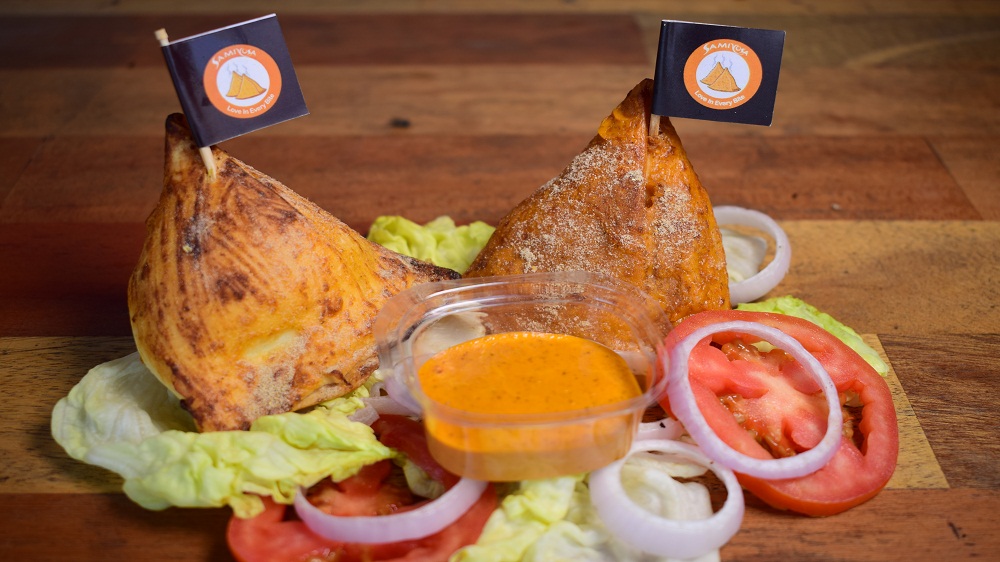 In the last 6 months, Samiyosa has been expanding aggressively across NCR with stores in Gurgaon, New Delhi and Noida. Present in high-end locations like Ambience Mall in Gurgaon, Pacific Mall in New Delhi, as well as the old school classic location of Pitampura, Samiyosa is now expanding its footprints across the country. The brand has already entered Ahmedabad with a cloud kitchen model.
Anshul Valecha, Founder, Samiyosa, said, "We are the first movers in the industry of bringing innovation in Samosa. We have to maintain that positioning of being the frontrunners and expand aggressively across India. We are looking to invest massively in marketing, more R&D on product development and franchise development across the country."
Ankit Valecha, Director of Samiyosa, added, "Our main aim is to reach 100 stores by 2023, and we are already working aggressively on our targets. The innovation in the traditional snack that we have brought about is being loved by people of all ages. A lot of our customers have enquired about taking a franchisee of the brand, which is very interesting as a brand owner."